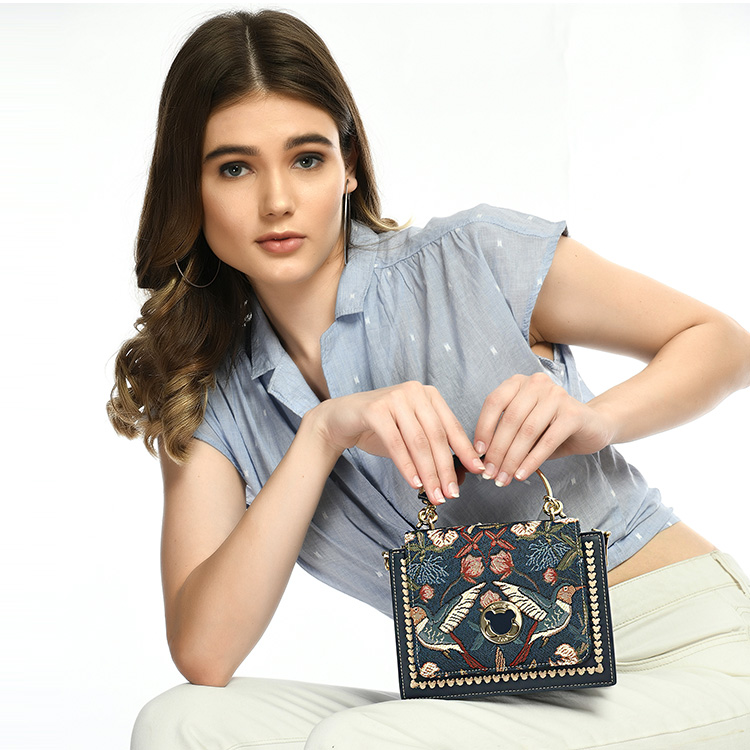 Imagine yourself all dressed up in a gorgeous-looking outfit, with a pair of iconic heels, a perfectly made hairstyle, and eye-catching makeup! Doesn't it feel like that something is missing here?
A bag is a wonderful creation in the fashion world that can shelter our essentials while providing a splendid style statement to our look. A bag rescues our pretty and gorgeous dresses which don't allow pockets by serving functionality along with grace and charm.
For someone who loves fashion, selecting the right handbags becomes necessary to make the style more appealing. Right Bags can complement our fashion statement with minimal effort. When it comes to outfits, matching bags with them crosses our minds. However, the market is flooded with so many ladies' bags that it makes it difficult to understand which one to purchase.
To make our personalities look presentable, a trendy and fashionable bag is the first choice for most women. However, it is important to remember that elegant bags do not go well with ultra-casual outfits. The right balance between bags and fashion is the key.
We, at Henney Bear, provide a number of categories of bags that work according to the occasion, whether it be branded handbags or classic shoulder bags. Bags should inspire us and we have kept this point in mind while creating these luxury designer bags using the art of tapestry.
A bag dictates every minute detail of the outfit. Be it a wedding, a night out, an office outing, or a business trip, bags are a get-to-go accessory that brings out its functionality.
Smaller bags like clutch or crossbody are versatile to carry when one does not need many items aside from a phone, and a wallet. The Crown Bear Crossbody can go with any outfit, giving us a cool vibe to us because of its black color. Even if we are wearing simple attires, the Crown Bear Crossbody Bag can take our style to a whole new level!
Crown Bear and Paris Bear Half-Moon Bags are great companions for a day out. The golden metallic chain strap brings out the contemporary style of a woman while making her look more elegant and sophisticated.
In fashion, large bags such as shoulder bags also play an essential part. They are more easy-going, handy, and functional, thus enabling us to run errands while adding utility with fashion.
Every shoulder bag has a charm of its own. When we talk about fashion, Paris comes to our mind instantly. Paris Bear Shoulder Bag is the right choice to make to give a signature statement along with the necessity to carry more items.
The Blue Hummingbird and Parrot Song Crossbody bags offer a practical and functional appearance when worn, and can enhance the unfinished look and bring more confidence to them. They can go well with any black or white outfit where the composition of the birds over the bags will be more visible.
A fabulous clutch can be paired with a cocktail dress and heels. The light pink shade of Henney Bear Map Bear Pink Clutch serves the purpose of calmness and authentic style. The cuteness is overloaded because of the presence of cute bears using the tapestry art on this clutch.
The right designer bag can do wonders in fashion. These bags help us accentuate our fashion statement. With all these tips in mind, go forth and bring the magic of bags and fashion into your life.
---