I am Henney
Let me tell you the story of Henney's inception.
Henney Bear was founded in 2012 through the love of tapestry art inspired by the British spirit combined with new-age fashion.
The word "Henney" of Henney Bear comes from its Head International Designer Mr. Henney. Since debuting in England in 2008, Henney Bear has become renowned for its cheerful designs and distinctive patterns. However, behind every great story lies an inspiration. Mr. Henney, an avid student of historical art went on a trip to Tournai (Modern Day Belgium) near France in the mid-1990s to study the incredible artworks in the castles and cathedrals of the region. While there, he was amazed by the town's 2000-year-old history and in particular – the splendid array of Tapestry Art which spanned back as far as the 15th and 16th centuries. This sparked a desire in Mr. Henney's heart to create a new and unique range of fashion by blending the traditional art of tapestry with modern fashion elements.
From that moment on, Mr. Henney tirelessly searched through innumerable combinations of different materials and colors to find the perfect solution. Unlike printed or painted art, patterns on tapestry art were handwoven with threads of different colors. That is why the procedure for making high-quality traditional tapestry required time and hard work- with only 1 square meter being produced per month. Finally, after many years of toil, his dream was to create the perfect designer handbag by mixing old traditions of art with modern techniques, thus producing a high-quality tapestry.
Henney's first range honored the artistic and traditional tapestry works featured by famous British artist, William Morris. Simultaneously, to proudly celebrate Henney Bear's origin, in the United Kingdom, the first release of teddy-themed works featured the Crown Bear theme which honored the worldwide renowned Queen of England and the British Royal family.
Our bestselling range spans bags, luggage, shoes, and accessories.
From London to New York, from Paris to Tokyo, you can always find our lovely Henney Bear designs.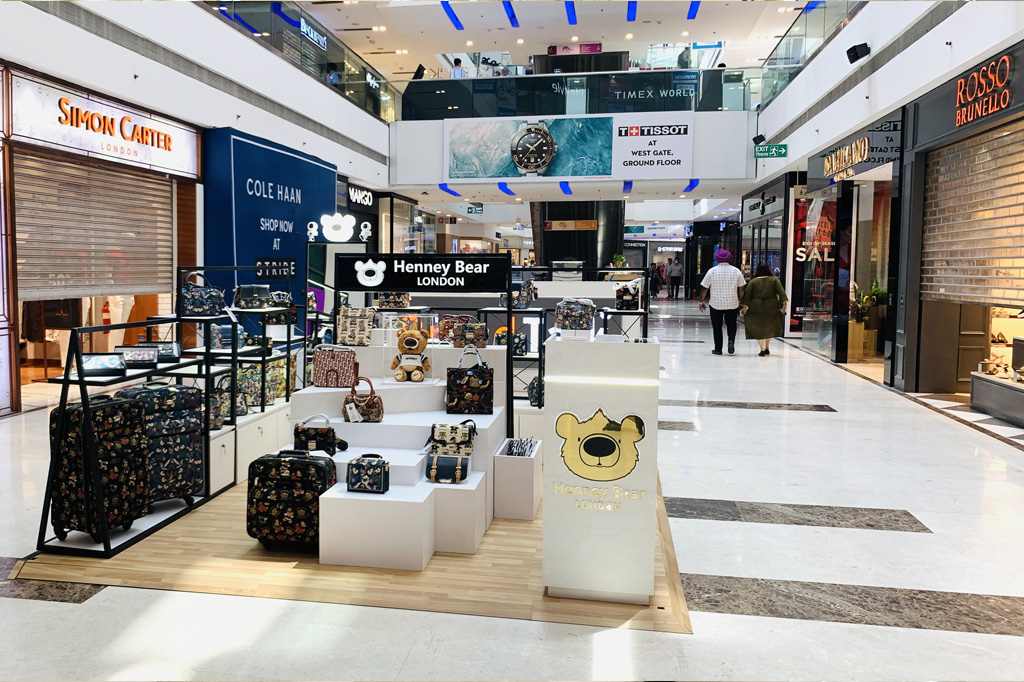 With its museum and theme café opened to public, Henney Bear has developed into a much-loved lifestyle and culture.
New Delhi Outlet
Noida, Uttar Pradesh Outlet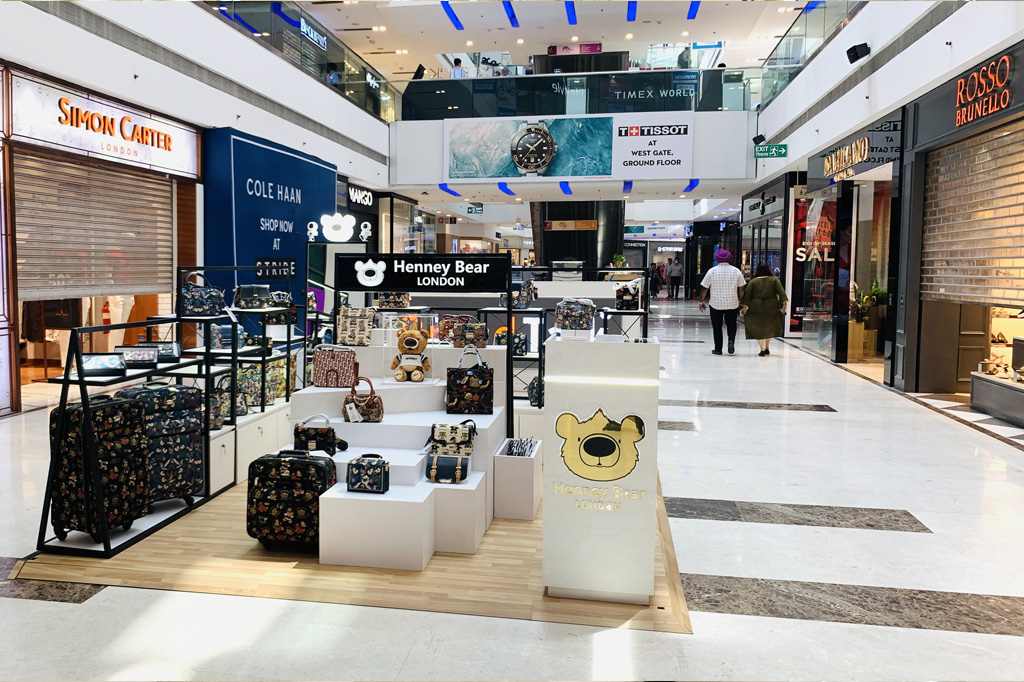 Exclusively styling now available in England, Europe, Asia , Australia, India and we are growing.