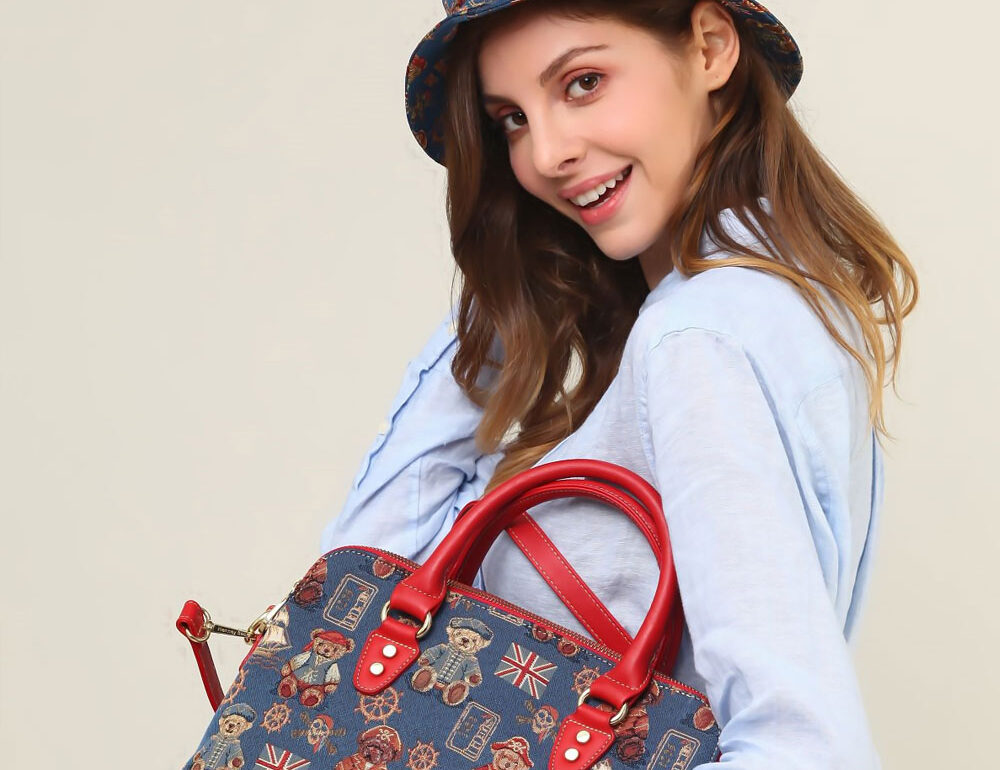 Matching your bags with your outfits: A Comprehensive Guide
Living in a world insistent on staying in vogue has its fair share of trials and tribulations, no doubt. However, we often fail to look past the surface.
Bags – whether you're swinging them from the side of your shoulder, hanging them off your elbow, or clutching them firmly in your hand, they have always been designed to serve one purpose: making a statement.
Your bag can tell a lot about your personality. Striving to stay fashion-forward in this regard does not seem like a crime after all.
The most common fashion faux pas that many women tend to commit when it comes to bags is not choosing the most suitable one to go with their outfit.
Colour coordination, especially when it comes to using your bag as a primary accessory, can be a perplexing task to undertake.
Some choose to match their bags to their attire, while others opt for contradictory colors.
Ultimately, everyone wishes to have a guidebook at hand that will ease our process of selection.
If you are one of those confused souls who are waiting for a slight nudge in the right direction, then consider this your lucky day.
Here is a comprehensive guide to pairing the right colours together and completing your OOTD look:
Before delving into the details, we need to consider a few things:
The occasion you are wearing the outfit to
The kind of outfit you are wearing
Being mindful of the setting you are dressing up for is a vital aspect of styling.
If you had a chance to glance at our previous blog, you might have noticed our suggestions to pair smaller bags with more formal outings and larger bags with casual attire.
That is because smaller bags like purses and clutches emit a more sophisticated outlook, while larger ones like backpacks are for a more relaxed setting.
These details apply to outfits as well.
If you are heading to a business meeting, you will have to wear professional clothing, while a day at the park could do with a floral dress.
Once you have got these things out of the way, proceed to determine the colors.
Now, there are two ways you can make your bag fit any outfit:
Choosing complementary color combinations.
Going for solid or versatile colors
Black-coloured anything gets widespread approval these days in fashion. Since many people seem to opt for black or darker clothing in general, opting for bags with prints or patterns would be a wise choice.
Dark tones are a better fit for formal outings. Pairing it with white is always a good choice if you are looking to play it safe.
For instance, pair a white shirt with a black/blue blazer and top the look off with a bag that has a neutral tone.
Pastels are the frontrunner when it comes to a casual day out. Wear a lavender or blue shirt with blue jeans and go for a neutral-coloured bag of either caramel, taupe, or beige. If you are looking to up the game a little bit, you could also consider going floral from head to toe.
If you are in the process of ramping up your wardrobe, we would highly recommend that you stack up on a range of solid primary colors or metallics. In addition to bringing a dash of variety to your collection, they also come in handy when you think of experimenting.
Before we conclude imparting our knowledge on the subject, we will leave you with this parting thought: every suggestion mentioned above is just that. You can buy any number of fashion pieces you want to, but true style comes from within. It lies in expressing your spirit and staying authentic to what you like.
At Henney Bear, we strive to encourage everyone to embrace their individuality and wear it like a badge of honour. Because that is where style stems from, that is where true beauty lies.
Don't forget to be-you-tiful!
---